Translating Service
Looking for a reliable language translation service?
Over the years Express Language Solutions has proven to be as a trustworthy and reliable UK based Language Translation Company, which provides a range of professional document translation and interpreting services worldwide to businesses and private customers alike. Our focus is on you as a client and helping you to overcome the language barriers you face. We will listen to your exact requirements and provide you with the most cost effective and reliable solution, to meet your needs. Simply call us on +44 (0)161 7372970 or request more details via the contact form.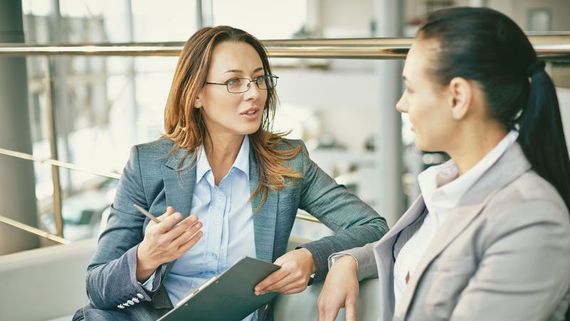 Translation is not a simple task and demands very specialist knowledge and experience. At Express Language Solutions we are proud to say we are a translation company that only works with qualified mother tongue professional translators. Our translators have an established background in a variety of sectors. Therefore, whatever sector you are involved in, we have a translator to suit your needs.
We understand the importance of getting translations right first time. Inaccurate translations can create a great deal of confusion, can result in a great financial cost to your business and ultimately, can have a negative impact on your brand.
This is why we at Express Language Solutions work hard to select the most appropriate translators, with extensive knowledge of the sectors they work in, to provide quality translations. Furthermore, our translators adhere to our strict confidentiality policy, adding to our clients' peace of mind.
As mentioned, we employ translators who only translate into their mother tongues. We provide translation services in an increasing number of languages, ranging from Western and Eastern European, to Middle Eastern and Oriental languages. Our translation service also caters for translations from these languages into English. Please see the list of languages that Express Language Solutions covers. If you don't see the language you are looking for, please contact us.
Which language services do we offer?
At Express Language Solutions, alongside professional translation services, we offer interpreting services, foreign language Desk Top Publishing, typesetting, proofreading and editing. Whether you want a technical document translated into French, a website translated into Russian, your business card translated into Arabic or a certificate translated into English or any other language, Express Language Solutions will provide you with a fast and competitive quotation, stress-free project management, a single point of contact, and a high quality translation.
Our translators specialise in a variety of sectors, including Advanced Engineering, Construction, Local Government, Immigration and Asylum Services, HM Court Service, Police and National Offender Management Service, Advertising, Marketing and PR, Creative and Media, Healthcare, ICT, Law, Financial and Professional Services, Environment and Water, Food and Drink, and Event Management Services.
We are regularly asked to translate a wide range of documents, for example:
Contracts
Websites
Non-Disclosure Agreements
Warranties
Terms and Conditions
Banks' Annual Reports
International Tenders and Bids
Police Reports
Insurance Claims
Deeds
Power of Attorney documentation
Witness Statements
Pre-Sentence Reports
Marriage Contracts
ID Cards
Birth Certificates
Marriage Certificates
Criminal Records
Business Correspondence
Business Cards
Market Introduction Letters
Medical Legal Reports
Minutes of Conference Meetings
Promotional Material
Press Releases
Invoices
Training Courses
Should you have a document translation requirement not listed above, please call us or request more details via the contact form.
Professional linguists
Express Language Solutions is a UK based language translation company which strives to provide high quality professional translation services and, as such, ensuring your communication is both accurate and effective. Thanks to our professional background in interpreting and translation, we understand the subtleties of tone and style used in different industries. This means our company will select the correct terminology to give your messages maximum impact. We advise our clients on the intricacies of working in a foreign language, as well as details of which languages they should consider having their documents translated into. Simply call us or request more details via the contact form.
Request A Callback
We offer bespoke services to fit your requirements. When dealing with us, you will be provided with the expertise of a fully accredited, professional translator or interpreter, who is specifically chosen to fit your project. Whatever your project, our friendly team are always delighted to discuss your needs.
Or simply call the team on:
+44(0)161 737 2970
Express Language Solutions has been nothing but helpful every step of the way. ELS totally took the stress away from me. The Arabic translations of the website, marketing material and business cards were exemplary. The work was delivered quickly and accurately. I would definitely recommend working with them in the future.
©2009 - 2019 Express Languages Solutions - Professional Translator Services