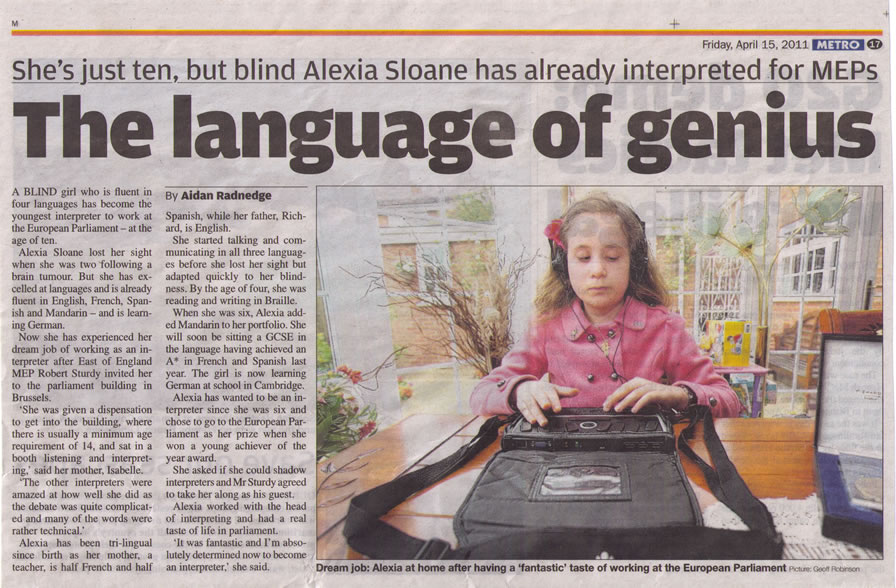 It is many an interpreter's dream to interpret for the European Parliament and for Alexia Sloane, aged 10, this dream became a reality. Alexia, who lost her sight at the age of 2, is a polyglot with an impressive 5 languages under her belt.Impressed by her talent, Alexia's local MEP invited her to interpret at the European Parliament, where she stunned the other interpreters with the way in which she handled such technical language.
With talent, a natural flair for languages and determination, this little girl has managed to overcome adversity and realise a dream coveted by many. If she has already mastered 5 languages by the age of 10, who knows how many languages she'll be able to interpret by the time she's ready to start her career? Well done Alexia!
Just out of interest, we would like to know if any of you professional interpreters or translators can compete with Alexia's remarkable range of languages (English, Spanish, French, Mandarin and German)?