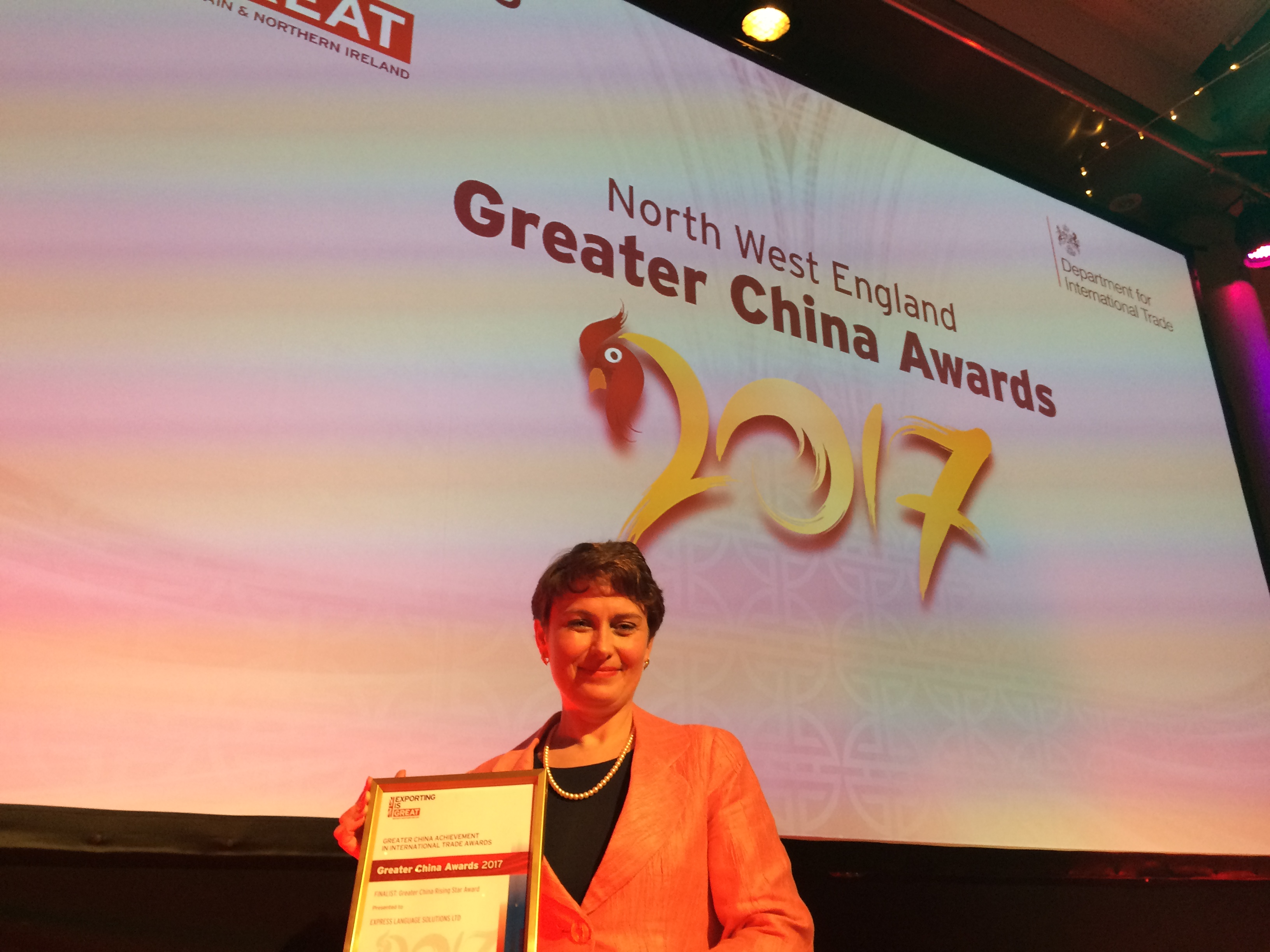 Express Language Solutions Ltd – Finalist: Greater China Awards 2017
We are both very humble and proud to announce that Express Language Solutions Ltd is a Finalist of the very prestigious Greater China Awards 2017, championed by the Department of International Trade (North West).
The judges recognised ELS's achievements in enabling exports and trade between the UK and China through the provision of its Chinese interpreting and translation services, as well as its cultural consultancy services.
Since interpreting for Xi Jinping and David Cameron during the Chinese Presidential Visit to the UK in 2015, ELS has translated into Simplified Chinese the website, as well as marketing material, for a leading Intellectual Property law firm; presentations for a major UK airport and business correspondence; marketing material, product labels and other technical documentation for leading UK manufacturers.